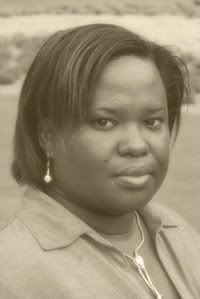 Meet one of SIStv's talented digital designers, Maggie Lamarre!
I discovered scrapbooking by accident while looking for a tutorial on the subject of creating digital signatures. My first computer was an Apple called "Lisa" back before the era of the Mac, however I have been a PC user ever since. When Mosaic took off a wonderful world opened for me.
Getting into digital scrapping was a natural evolution for my hobby since it combines my passion for technology and photography.
I started professionally designing digital materials over a year ago. My style can be describes as classic with a strong tendency towards heavy textures with lots of depth and vibrant luminosity and a constant sprinkle of fun. In addition to designing, I enjoy teaching and sharing this amazing craft.
As I continue to develop and grow, my next goal is to have the privilege to work with industry manufacturers to create multiple lines of products based on my designs. When I am not spending time with my family you can find me in the kitchen experimenting with recipes, curled up with a book or stamping a project, another obsessive hobby of mine.
I am grateful to be part of this industry and look forward to making my contribution by inspiring others to cherish their precious memories. You can find my designs in several magazines and at Scrap In Style TV.
Maggie's work can be found in her SIStv gallery
Her digital products have a realistic flare to them, making it hard to distinguish them from real life products! You can find Maggie's digital designs in SIStv's digital boutique. Today she is debuting the digital collection "Calico Vert"
It is a beautiful collection, reminiscent of these wonderful florals, with scrumptious soothing shabby chic colours. The collection includes 4 Pattern papers, 2 Word art photo corners, 1 Cherish chipboard, 1 Filigree Birdie brush, 1Silk cord Wrap, 1 Metal brush Heart pin, 1 Flourish frame, 1 Bracket word Art, 1 Library card brush, 1 Chipboard swirl, 1 Green button, 1 Red button, 1 Green tie button, 6 Cabochons of fun words ( fun, create, good times, unique) and 1 Set of Upper case Alphabet
You can find Maggie's "Calico Vert" collection here for only $4.00