First, download some cute brushes! If this is your first time using brushes visit our digital boutique and try out some of the 99 cent brushes to get you started!
Your brushes will come in a .zip file, so use your computer's unzipping software to unzip it!
Then you are going to want to place the brush file into: Program Files\Adobe\Photoshop Elements\Presets\Brushes
(Photoshop Users do the same thing, only leave out the Elements, since, well, you are not using Elements)
Don't let this step square you! (Okay, so that should read SCARE you but for some reason I typed square. So apparently, I thought it was very important that you don't let these brushes turn you into a square. Make sure you rock the brushes) This is just where you will direct your computer to send the files to during the unzipping process. If you've never dealt with .zip files before, check out this site for more information.
Now, in your photo editing program you will see a little brush icon. It looks like a paintbrush, just like in the early 90's when we all used Microsoft Paint. Here is an example of what your brush icon looks like.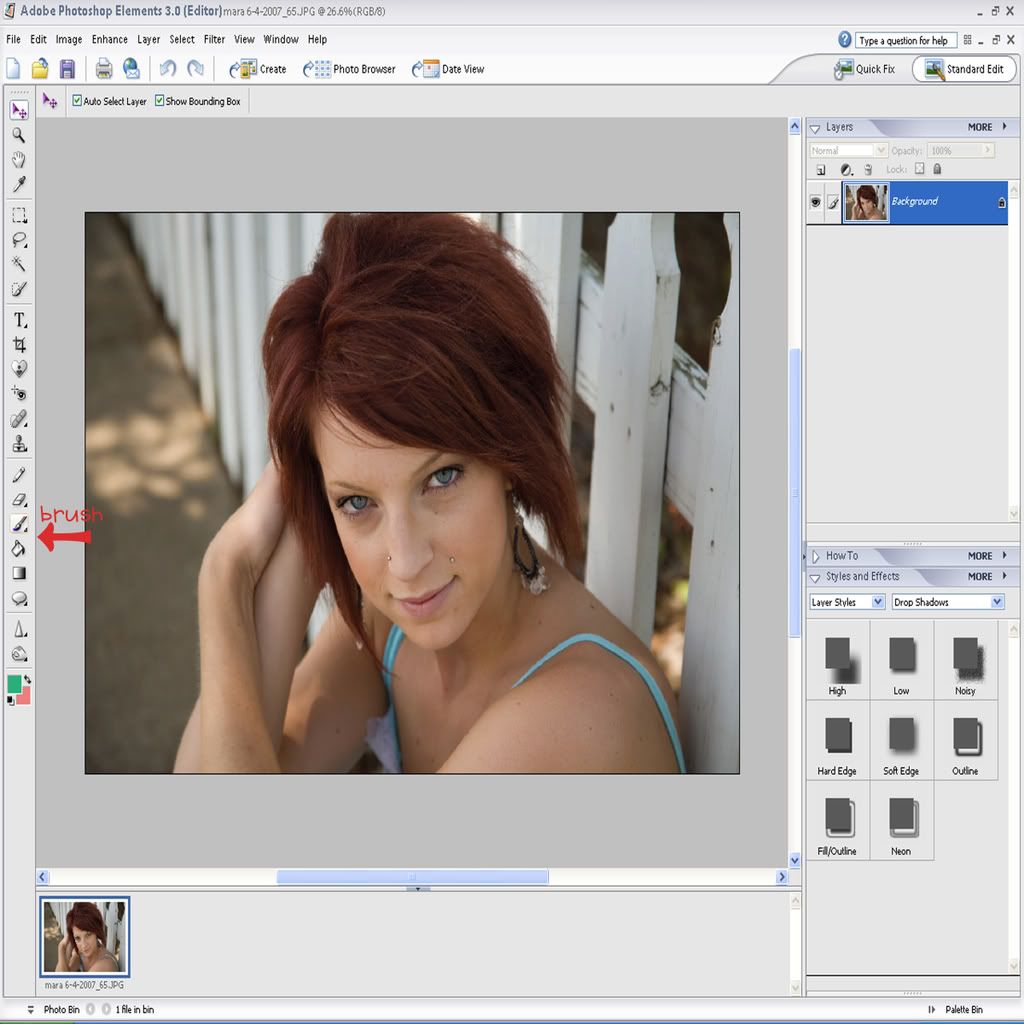 Also, that is my little sister in that picture. Just in case you are in your early 20's, male, and looking for a sweet girl to romance.
Now, what you are going to want to do next is look up at your tool bar. See it? See the little box that shows your brush in it? It's got a little down arrow on it. Click that. In the picture below, it is labeled as #1. Now. Do you see the drop down box that has all the pictures of your brushes? And that little arrow pointing off to the side? In case you don't see it, I've labeled it as #2. Click that. That's going to give you another drop down menu. Don't be alarmed. Adobe LOVES drop down menus. Their programmers probably sit around having contests to see who can create the most drop down menus. Okay, this is the important one. This one says "LOAD BRUSHES." Which is helpful, since that's what we want to do. This is #3 on the picture. Click that.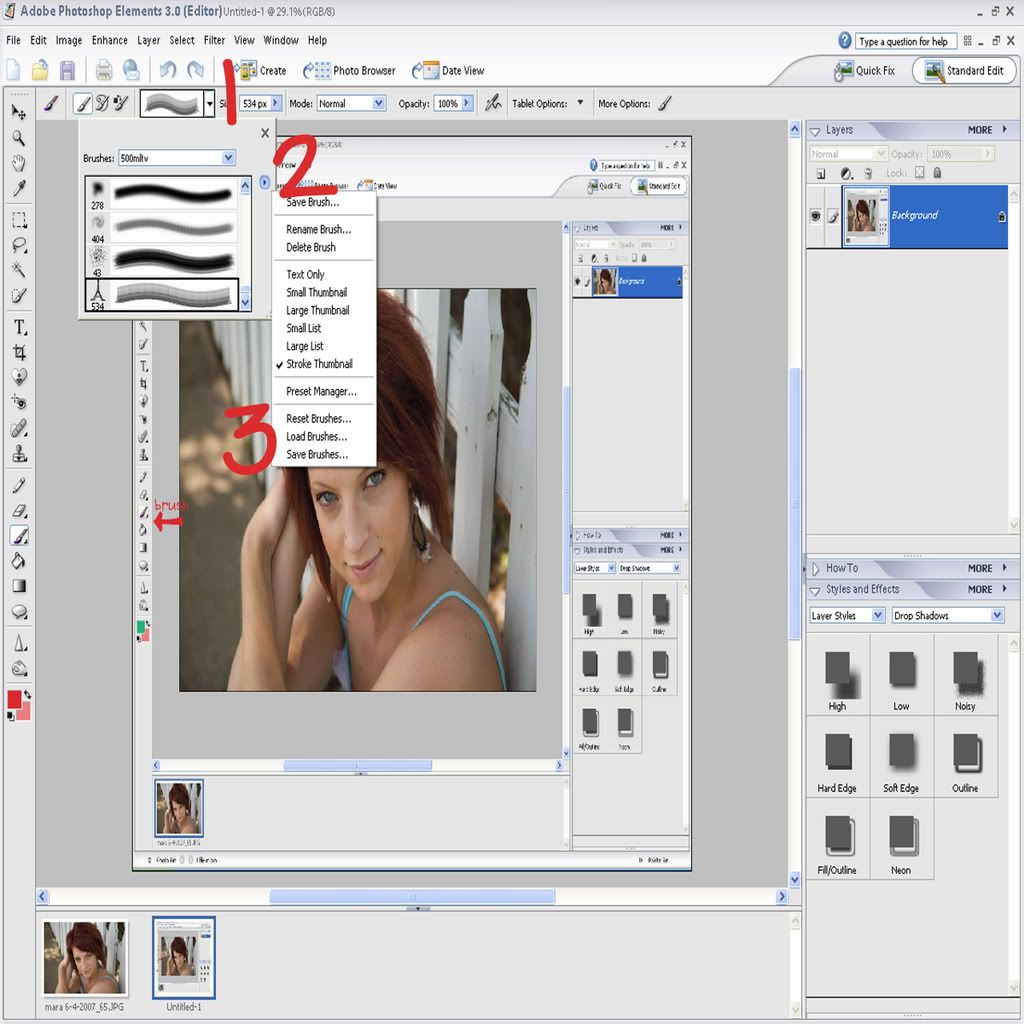 Now it is going to prompt you to select the folder you saved your brushes into. This should be easy for you to find because it is the one I listed at the beginning of this post. Choose your brush folder and click LOAD.
VOILA!
Now you know how to load your digital brushes. Check back this week and we'll learn some cool things you can do with them, like change the color, erase parts of your picture, have them bring you your tall skinny latte…well, if you download brushes with superpowers.
Check out Melanie Moor's Faerie Wing Brush Set in the dollar spot to get you started! And while you're there, pick up today's Fabulous February Freebie, also by Melanie. It's a super cute journaling spot that you can download and print even if you don't have a photo editing program!